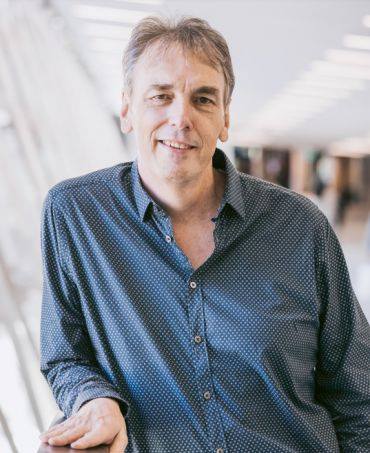 Former University of Queensland mathematician Professor Peter Donnelly has been knighted for his research investigating the relationship between human genetics and disease.
Professor Donnelly accepted the knighthood in his current role as Professor of Statistical Science in the Wellcome Centre Trust for Human Genetics (WCTHG) at Oxford and Chief Executive Officer of Genomics plc.
"I feel thrilled and tremendously honoured to have been awarded a knighthood by Her Majesty The Queen," he said.
"This honour is a recognition not just of my work, but also that of the outstanding researchers I have collaborated with over many years in pursuit of new insights into human genetics and its role in common diseases."
Born in Brisbane, Professor Donnelly has been a pioneer in bringing statistical methods to genetic science.
He farewelled UQ for a Rhodes scholarship to Oxford University, after winning the 1980 UQ University Medal, and is now a Fellow of St Anne's and former posts include Head of the Department of Statistics and Director of The Wellcome Centre for Human Genetics.
Professor Donnelly was taken aback by the news.
"I actually burst into tears," he said.
"I was shocked and humbled and surprised - I found out just before my 60th birthday (May 15) and wasn't allowed to tell anyone, which was really frustrating.
"I'm still in shock about it and can't quite believe it happened.
"Much of my success has been because I've been able to work with amazing people - colleagues, collaborators, students, post-docs - and the award is as much recognition of them."
The full list of UQ 2019 Queen's Birthday Honours recipients is available online.