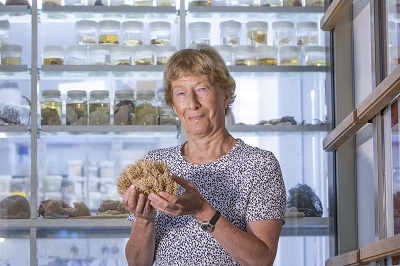 Chemistry professor and advocate for women in science, Professor Mary Garson, has been made a Member of the Order of Australia in this year's Australia Day Honours list.
The long-serving University of Queensland professor was recognised for her services to education, particularly to organic chemistry, and as a champion for women in science.
"I'm delighted to be recognised in this way, as I've always fought for other women to have access to the same opportunities that I've been fortunate enough to experience," she said.
"I feel that this award recognises not only my work, but the hard work and accomplishments of the graduate students with whom I have had the pleasure of working over the last 30 years."
Mary Garson first came to UQ in 1990 as the first female academic in the Chemistry Department, later becoming Queensland's first female professor of chemistry in 2006.
She has taught organic chemistry courses to thousands of UQ students, and has contributed to courses in marine science and in biological chemistry.
Professor Garson has also been chair and president within various levels of prestigious science and chemistry organisations, and the marine flatworm Maritigrella marygarsonae was named in her honour.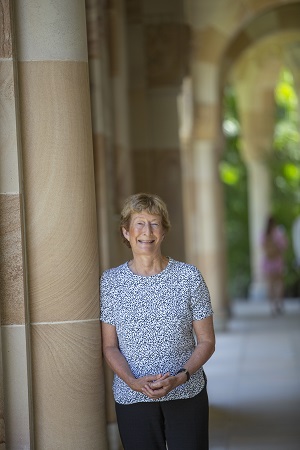 She is now focusing her energy on coordinating the upcoming Global Women's Breakfast for female chemists, held by the International Union of Pure and Applied Chemistry (IUPAC) in Brisbane by the Queensland branch of the Royal Australian Chemical Institute (RACI).
"As part of the celebration of IUPAC's centenary in 2019, we're inviting young women chemists from around the globe to network, connect and help empower women in chemistry," she said.
"So far, women chemists from over 36 different countries have registered more than 100 individual breakfast events to be held on the same morning, all around the world.
"A similar global event was held in 2011 for the International Year of Chemistry, including here in Brisbane even though we had to overcome many difficulties as the city was inundated with flood waters.
"We're looking forward to a repeat of the fun and excitement, but without the flood waters this time around."
The breakfast will be held on Tuesday 12 February between 7am – 9am at the Easts Leagues Club in Coorparoo, Brisbane. More information, and tickets, can be purchased here.
Media: Professor Mary Garson, m.garson@uq.edu.au, +61 402 715 893; Dominic Jarvis, dominic.jarvis@uq.edu.au.