Young researchers from The University of Queensland are conducting valuable agricultural research, after recently receiving a Crawford Fund Student Award for 2022.
This year's recipients at UQ include Madeleine Grist from the Faculty of Science, who recently completed her study trip, and Nakita Cally and Jemma Restall from QAAFI. 
The Crawford Fund supports student completing their Honours theses with visits to developing countries, so they can gain valuable experience and expertise overseas both on-site and via supported engagement with overseas work.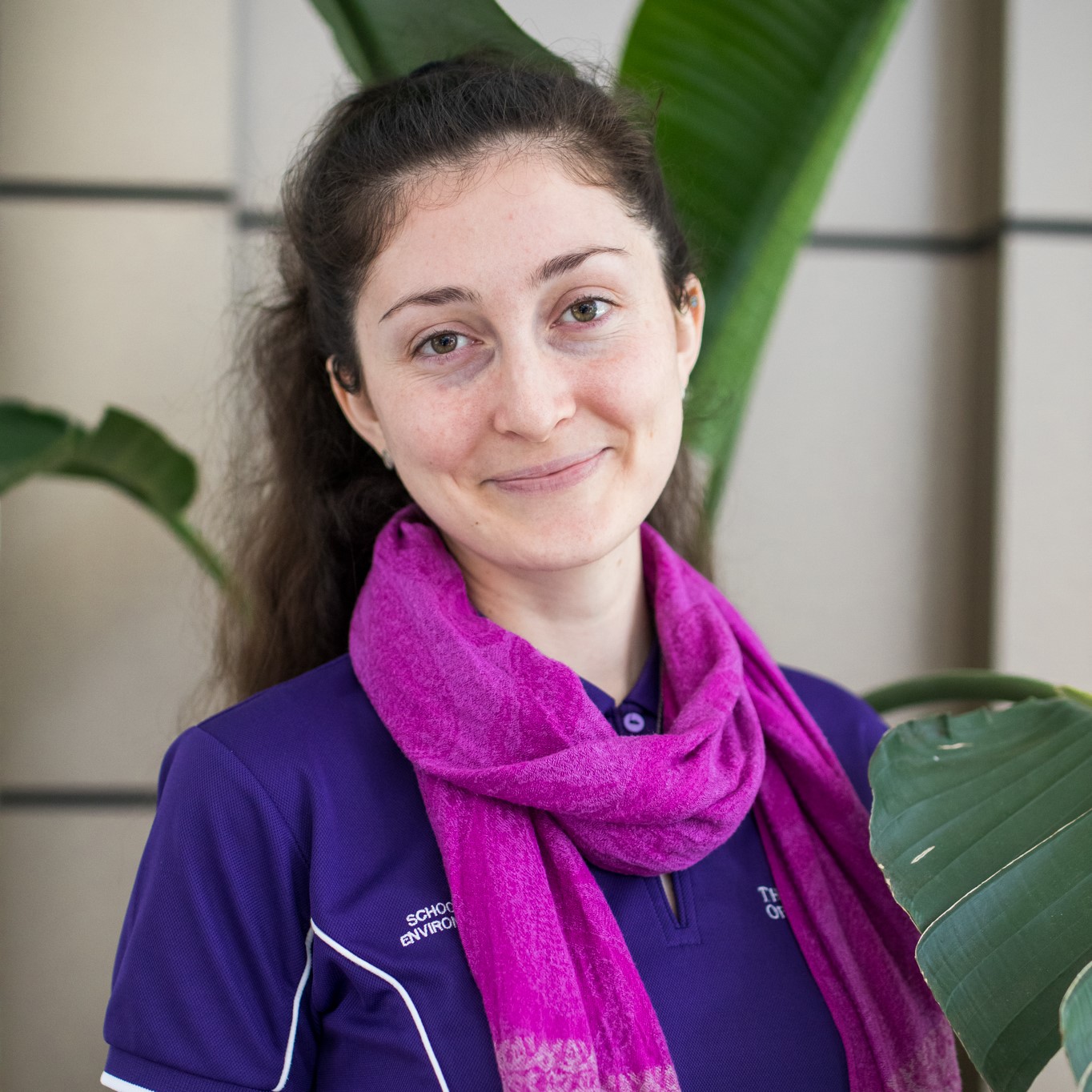 Nakita Cally will be conducting research in Ethiopia, focused on the fungal disease net form of net blotch.
"This fungal disease is commonly found on barley, which is a staple food in many African countries and an important crop here in Australia," Ms Cally said.
"To aid in the improvement of genetic resistance to net form of net blotch in Australian barley varieties, it is important to explore global genetic diversity, in particular, sources found in Ethiopia."
The prospect of working closely with people from different cultures and backgrounds is something Nakita is looking forward to.
"I'm most excited about seeing how a breeding program is run in another country, I look forward to meeting new people and discussing their approach to breeding for disease resistance," Ms Cally said.
"There are many disadvantages, living in a developing country, when it comes to being able to breed improved crops, so I am curious to see how the new approaches we are developing in Queensland could be adapted to their needs."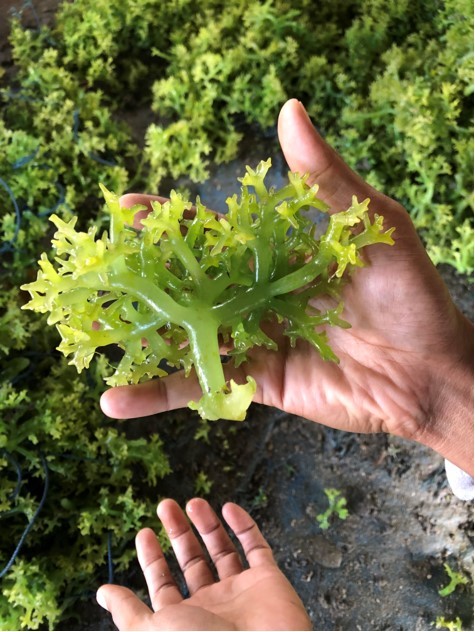 Madeleine Grist conducted her research in South Sulawesi, where she worked on her thesis on tropical seaweeds in Indonesia.
"The seaweed industry in Indonesia is rapidly growing and has become increasingly important since the start of the twentieth century," Ms Grist said.
"But it's facing major challenges due to climate change and increasing disease prevalence.
"It was a really interesting sector to research because there is so much growth and development happening, and so much that can still happen in the future."
Madeleine said the program allowed her to learn from researchers in the field on how they gather the best information for the project from farmers, and how they go about their interview process.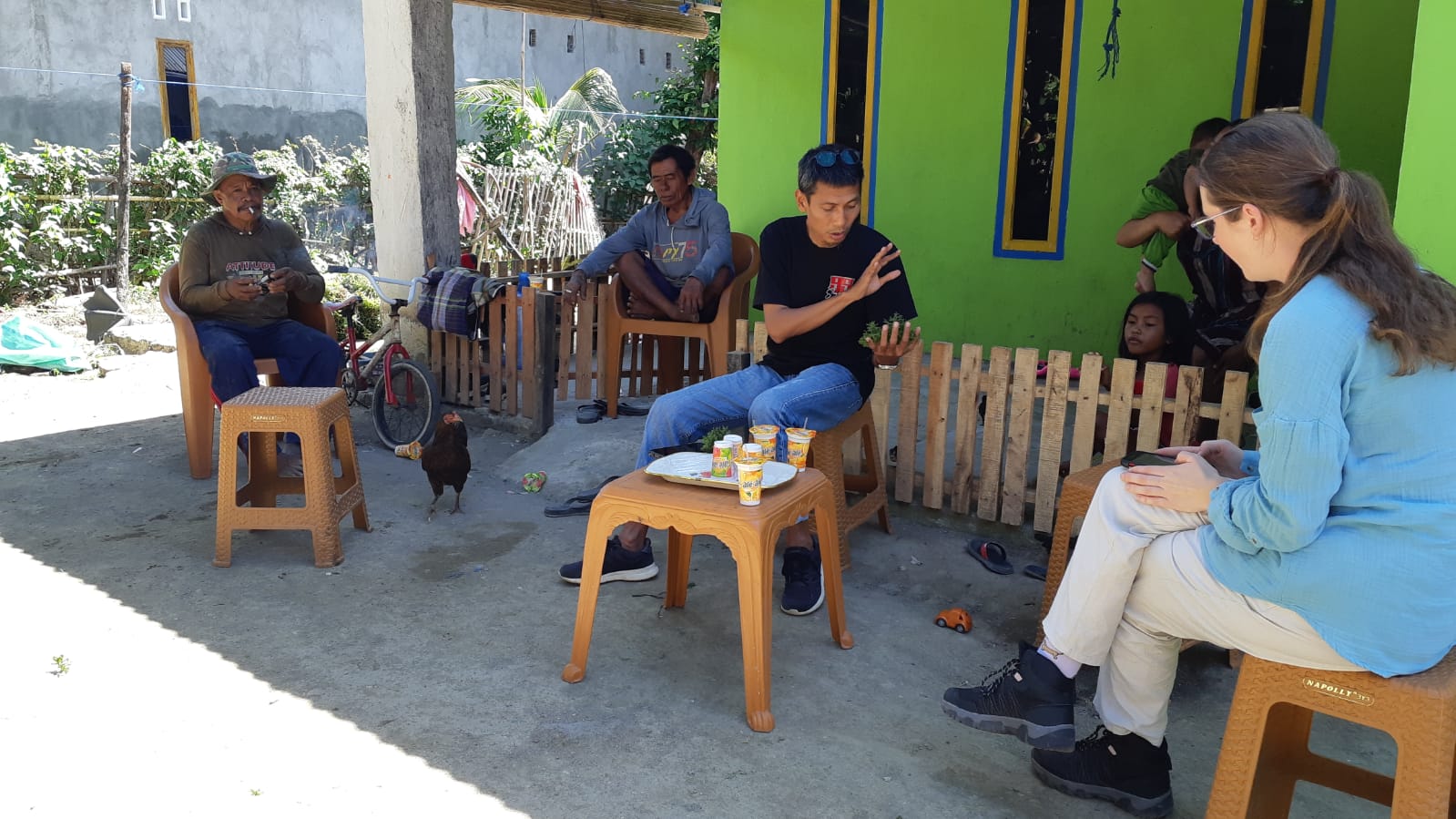 "I think it's important to learn from international collaborators because they have unique experiences and know the people and the area so much better than anyone from the outside looking in," Ms Grist said.
"For me, it was an invaluable experience working with the Junior Scientific Officers (JSOs) in Indonesia, who helped gather data in the field, which I then used for my thesis.
"They have been a fundamental part of all the seaweed research being done at UQ since the pandemic stopped international travel, meaning they were already well established in the area I am studying."