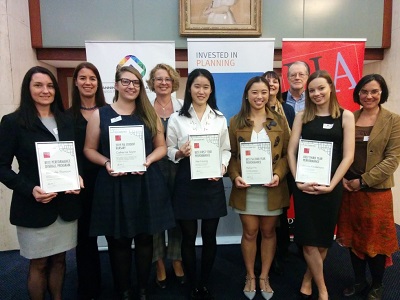 Five outstanding University of Queensland planning students have been recently recognised at the Planning Institute of Australia's (PIA) Awards for Planning Excellence 2019.
The annual awards recognise excellence in planning studies, and are a chance for teachers, friends, and families to celebrate and reward outstanding performers.
UQ graduate Ms Olivia Nesbitt was honoured to receive the Bachelor of Regional and Town Planning (BRTP) Best Overall Performance award.
"It's always exciting to have years of hard work recognised," she said.
"My honours year was an incredible experience, but it was also challenging at times, so it's a great feeling to be rewarded at the end of it all.
"I'm very fortunate to have had so many supportive people behind me, including the incredible staff in the School of Earth and Environmental Sciences."
Ms Nesbitt recently completed a Bachelor of Regional and Town Planning with honours, which involved a final year of research, completing her thesis.
"Throughout my degree I've gained a passion for social planning and affordable housing," she said.
"My research paper, co-authored with Laurel Johnson, was developed after I learned of the alarming upward trend of homelessness in older women.
"It sought to explore what makes ageing women vulnerable to housing insecurity, and what housing solutions are being provided, to understand if these strategies adequately meet the needs of older women.
"As a part of this, I was given the opportunity to attend the National Homelessness Conference in Melbourne to learn about Australian responses to homelessness in policy and practice."
One of the highlights of Ms Nesbitt's UQ journey included opportunities to partake in fieldwork and practical experiences.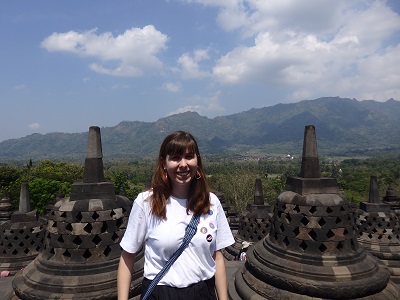 "I was fortunate enough to travel to Indonesia as part of a course, to spend 10 days understanding development complexities and challenges experienced by communities in the Global South, including informal housing, disaster mitigation and urbanisation."
"Now – back in Australia – I'm hoping to build on my research and delve even deeper into issues of housing insecurity and homelessness.
"I'm passionate about social planning and I'd love to continue on this path, helping us understand how to improve the liveability of our communities into the future."
The awards were hosted by Wendy Evans, PIA Queensland President, and attended by the Honourable Cameron Dick, MP, Minister for State Development, Manufacturing, Infrastructure and Planning, who also presented the awards.
Fellow award winners of the night from UQ included Ms Wei Huang (BRTP Best 1st year performance), Ms Helise Ho (BRTP Best 2nd year performance), Ms Jacinta Keulemans (BRTP Best 3rd year performance), Ms Mechelle Thomson (MURP Best overall performance) and Ms Catherine Sayer (PIA Student Bursary).
Media: Dominic Jarvis, dominic.jarvis@uq.edu.au, +61 413 334 924.