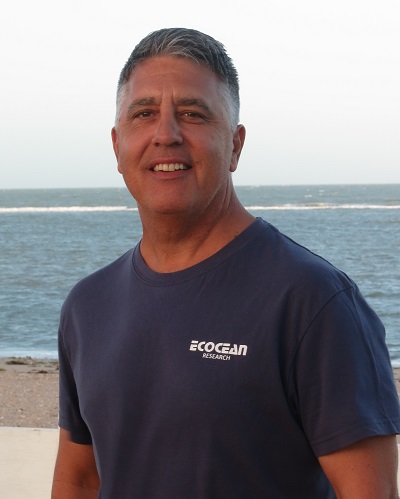 Dr Brad Norman, a Postdoctoral Research Fellow at The University of Queensland, has been honoured in the Queen's Birthday 2019 Honours List, being awarded a Member (AM) of the Order of Australia for his work researching whale sharks at Western Australia's Ningaloo Reef for 25 years.
The Order of Australia recognises the outstanding and meritorious service of its citizens and Dr Norman has been recognised for significant service to science as a marine biologist.
Dr Norman's passion for, and dedication to, conserving whale sharks and their marine environment has been widely recognised with previous awards, including being the first Australian to win a Rolex Award for Enterprise, but he said this is definitely the highlight of his career.
"This is truly a great honour, but I'm humbled to be recognised for just doing what I love," he said.
The contribution his work has made to the conservation of the world's biggest fish, the endangered whale shark, is highly significant.
Dr Norman's work goes beyond research, reaching out to involve people, providing benefits not just for science, conservation and whale sharks, but also for students, citizen scientists and the community at large.
"I believe whale sharks are the ideal flagship species for shark and marine conservation," Dr Norman said.
"They are charismatic and iconic, and I like to use these gentle giants of the ocean to inspire people to learn and care about our fragile marine environment."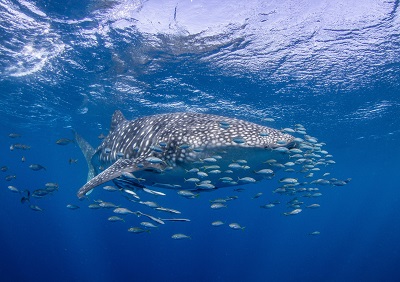 Dr Norman's work has had significant impacts on the conservation of whale sharks, preparing the original species report for the United Nations IUCN Red List of Threatened Species, which resulted in the whale shark being assessed as vulnerable.
He also co-authored the updated species report in 2016, which now lists their conservation status as endangered.
ECOCEAN successfully nominated the whale shark for listing under the Environment Protection and Biodiversity Conservation Act in 2001, affording the species increased protection in Australian waters, and was instrumental in having whale sharks named WA's official State Marine Emblem.
More information can be found at the Governor General's website.
Media: Brad Norman, brad@whaleshark.org.au, +61 414 953 627; Dominic Jarvis, dominic.jarvis@uq.edu.au, +61 413 334 924.