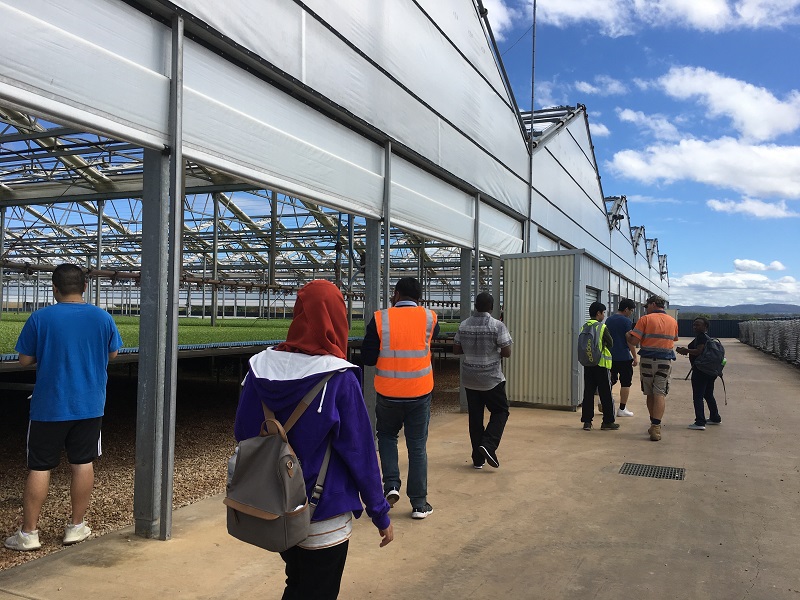 University of Queensland students have been tracking vegetables chains from supermarket to farm, in an effort to understand the inner workings of the horticultural value chains.
Postgraduate students enrolled in UQ's Agribusiness Value Chain Management course have been 'walking the chain', physically following the path of cos lettuce and bok choy from major supermarket chains, like Coles and Aldi, all the way to producers.
Course coordinator Dr Anoma Ariyawardana said this experiential learning opportunity provides students with a deep understanding of value chain management practices adopted in Australia.
"It's incredibly important for students to be immersed in industry, seeing the role of each piece of the puzzle, working together to deliver a safe and quality product to consumers," she said.
"Students start where most of us start, at supermarkets like Coles and Aldi, where they observe the quality attributes of fresh produce, as well as the labelling, prices, packaging and display of the product.
"They then had the opportunity to visit Koala Farms and Bardon Produce, observing value chain management practices including packaging, harvesting, growing and nursery seedling preparation.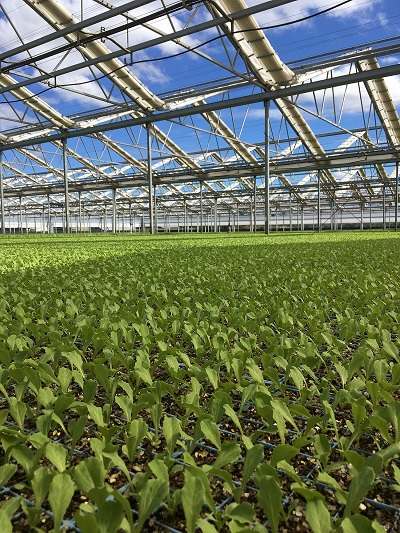 "It's a holistic tour, with our students getting to witness the production of Asian vegetables using an innovative hydroponic system, to visiting packaging sheds, to looking at management practices at major retailers."
In the most recent trip, 35 UQ students participated, the majority of which, as international students, were seeing the Australian horticulture chain close-up for the first time.
Participating student Phuong Nguyen, who is currently studying a Master of Agricultural Science, said that the trip was critical to her professional development.
"It really helped me clarify what an effective value chain looks like, and what it can achieve when each member understands their role in the chain, helping build customer value," she said.
"By visiting organisations like farms and processors in Australia, I also have a much better understanding of how these firms apply the theory of value chain management in their business.
"And I get to see – on the ground – how they share information and how they organise their activities, from producing to packaging, to adapt to the requirements of different retailers and customers."
It is hoped that the field trip will continue to provide eye-opening opportunities like this for students, and UQ thanks its generous partners in the project, including Koala Farms, Bardon Produce and Clinton McGrath from the Department of Agriculture and Fisheries, Queensland.
For more information about UQ courses focusing on agriculture, food science and agribusiness, visit UQ Future Students.
Media: Dr Anoma Ariyawardana, a.ariyawardana@uq.edu.au, +61 422 802 242; Dominic Jarvis, dominic.jarvis@uq.edu.au, +61 413 334 924.