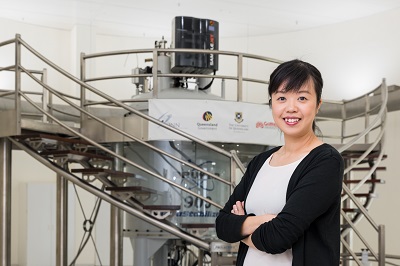 Venom-derived painkillers and new antibody therapies will be explored by University of Queensland scientists at this year's FameLab semi-final in Queensland.
FameLab is a live science communication competition, run annually in Australia and in over 30 countries across the world, which aims to discover charismatic early career scientists who can inspire people to see the world from new perspectives.
UQ researcher and semi-finalist Dr Yanni Chin is passionate about science communication and is delighted to present her work in the competition's accessible, three-minute lecture format.
"It's an amazing opportunity and a pleasure to help bring science to the community," she said.
"I believe all scientists have interesting stories to tell, but a lot of work remains hidden in technical research publications or is so fundamental that its relevance isn't easily recognised by the public.
"My work involves the analysis of the 3D structure of venom peptides – from creatures like spiders, snakes and scorpions – some of which may be developed into drugs to treat chronic pain, stroke and epilepsy.
"It's the kind of topic which usually attracts attention, but I think communicating fundamental science and blue sky research is just as important.
"Famelab is an amazing opportunity for scientists, from all disciplines, to be able to spread the word science generally."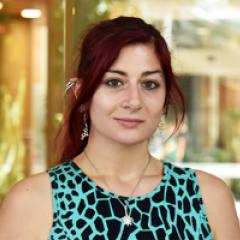 Fellow UQ semi-finalist and PhD candidate Nadya Panagides is looking forward to discussing her work discovering antibodies using new platforms.
"Antibody therapies have become widely used for numerous diseases and conditions, as they're able to target molecular processes that conventional drugs cannot," she said.
"My research is all about proteins, and making it easier for appropriate antibodies to recognise them, making it easier to treat diseases using antibody therapies.
"It's complicated research, but FameLab is the perfect opportunity to introduce members of the public to the multifaceted world of antibody discovery.
"I'm looking forward to putting my communication skills to the test, but I'm also excited about seeing what other scientists are working on too – it's going to be a great evening."
The FameLab Queensland semi-final will be held on the evening of Wednesday March 20 at the Queensland Museum and Science Centre. Tickets are free and available on the FameLab website.
Media: Dr Yanni Chin, yanni.chin@imb.uq.edu.au, +61 433 206 176; Nadya Panagides, n.panagides@uq.edu.au, +61 426 895 741; Dominic Jarvis, dominic.jarvis@uq.edu.au, +61 413 334 924.