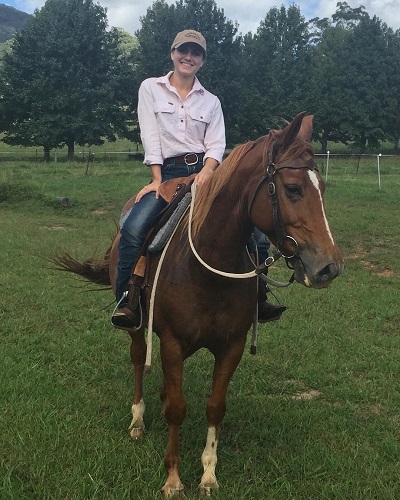 From working in -40 degree temperatures on a cattle ranch in Canada, to blade shearing merino sheep in New Zealand, Kiri Rogan's university experience has been quite the adventure.
The University of Queensland student, who graduates today with a Bachelor of Agribusiness, originally grew up in Coffs Harbour on New South Wales' north coast.
"I grew up in the hinterland of Coffs Harbour on a small acreage, so as a child I was an avid horse rider, and many of my weekends were spent travelling through inland Australia for competitions," she said.
"During this time I developed a love for rural Australia – the landscapes, industries and the people.
"I had little experience in agriculture at the time, but it was something that I knew I had to try.
"I had the passion, I just had to find what area of agriculture best suited me."
Kiri decided to fly to Saskatchewan, Canada for a nine-month working holiday at Spring Hill Ranch, a commercial cattle property.
"This experience was completely out of my comfort zone, and I hadn't seen snow before, so arriving in -42 degrees was certainly a shock.
"Working on the ranch laid the foundations for my interest in agriculture and ultimately lead me to study UQ's Bachelor of Agribusiness."
Wanting to pursue as many experiences in the field as possible, Kiri also worked as a farm hand on a sheep and cattle property in New Zealand.
Kiri has worked in numerous disciplines across different industries in the food and fibre sector in Australia and New Zealand and, during this time, she also completed work experience with a New Zealand wool marketing company.
"I've gained some great business skills, but I've also developed many practical life skills as well, from breaking in horses to driving commercial machinery.
"I never pictured myself to be where I am today, but since starting the Bachelor of Agribusiness, I haven't looked back."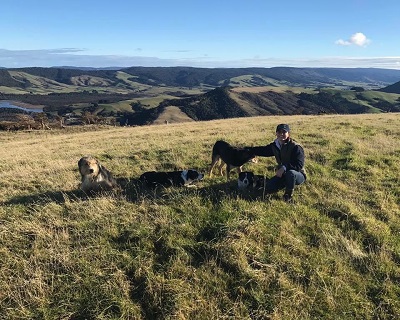 Kiri is thankful for her time at UQ Gatton, which helped open her eyes to the possibilities a career in agriculture could offer.
"The University of Queensland has given me confidence and instilled in me with a clear vision of my future," she said.
"During the degree, we visited many agribusinesses and heard from numerous guest lecturers and this has allowed me to apply my learning and develop my industry skills.
"I would highly recommend the Bachelor of Agribusiness to future students".
"There is an increasing number of students from the city, and from non-farming backgrounds, deciding to take up studies in food and agriculture, and that's really exciting."
Read more about Kiri's journey on the UQ Small Change blog.
Media: Kiri Rogan, kiri.rogan@uq.net.au, +61 431 018 205; Dominic Jarvis, dominic.jarvis@uq.edu.au, +61 413 334 924.