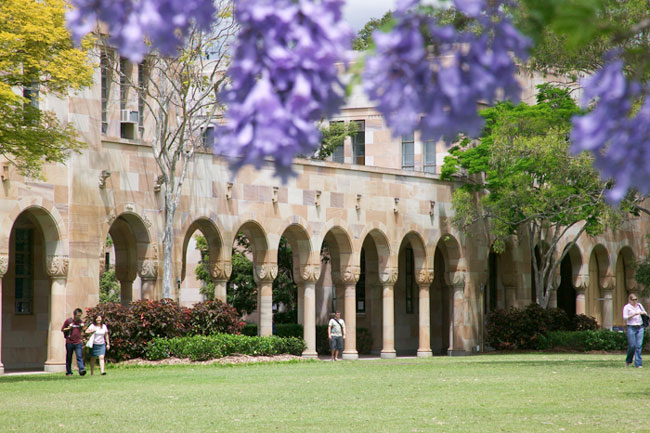 A diverse showcase of biological, chemical  and physical science projects including studies of sex differences in natural selection, and dating coral mortality and recovery rates in the Great Barrier Reef netted grants for UQ Faculty of Science researchers in the latest Australian Research Council round.
Executive Dean of Science Professor Melissa Brown congratulated successful Faculty researchers in the round, which included Discovery Projects, Discovery Early Career Researcher Awards (DECRAs) and Linkage Infrastructure, Equipment and Facilities (LIEF) grants.
Professor Bostjan Kobe of the School of Chemistry and Molecular Biosciences (SCMB) and colleagues were awarded a $3.189 million LIEF grant towards a state-of-the-art $8 million electron microscope for use in the biological and chemical sciences – one of only two LIEFs to UQ.
The specialist device – a Krios cryo-electron microscope – will be housed at The University of Queensland's Centre for Microscopy and Microanalysis and jointly owned by UQ, QUT, Griffith University, the University of the Sunshine Coast and Monash University.
Discovery Projects grants valued at $6.178 million were made to 17 Faculty of Science projects, including:
The Science Faculty also attracted three DECRAs, valued at $1.057 million.
A full list of UQ projects to receive ARC Discovery Projects funding is available on the Research Management System, the DECRAs, and LIEF.
Related links