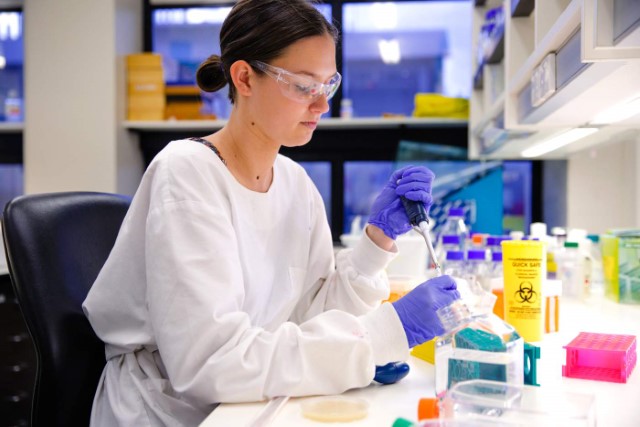 It was the desire to learn more about her brother's rare condition that inspired Zoe Macourt to study biomedical science.
Zoe graduated with a Bachelor of Biomedical Science (Honours) in July and gave the valedictorian address for her cohort. She spoke on the significance of studying science and medicine, as well as her personal motivations.
Zoe's younger brother, Max, has a severe muscular disorder known as Duchenne muscular dystrophy (DMD). The hereditary condition affects around one in 5000 boys. In her address, Zoe discussed her desire to engage in research that could help those with DMD in the future.
Read the full story here.